Whether you run tourist facilities or an isolated site with large energy requirements, tailor-made assistance is necessary in order to properly size your system. Our experienced team will guide you through each step of your transition to green power by offering customized solutions that fit your needs and budget.
Idénergie offers energy systems based on river turbines, solar panels or hybrid systems, suited to the needs of small communities and villages, allowing them to generate the energy their people and facilities need. Idénergie's solutions are ideal to improve isolated populations' access to electricity. The hardware may be shipped to faraway places and installed without heavy construction equipment.
Project 2016 : Realization of an hybrid system for an outfitter
Idénergie is proud to help an isolated outfitter cut its fossil fuel consumption thanks to the installation of a photovoltaic energy system.
This outfitter, which needed to bring in its fuel by helicopter, has now cut its consumption by half. A diesel generator is still used as a backup in cas the the batteries' state of charge falls too low.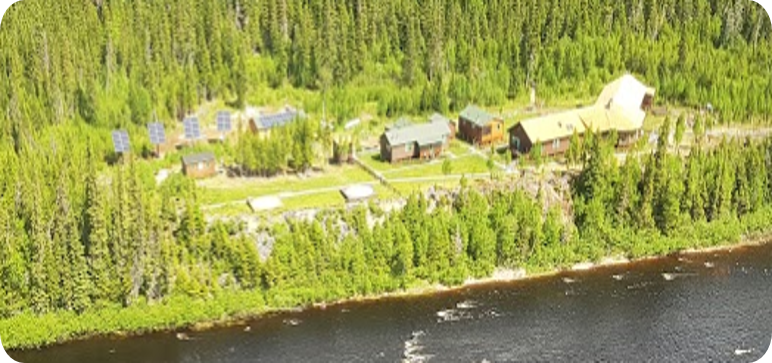 The project overview:
24 kW of installed solar power
the largest top-of-pole solar panel structure ever built by our provider
installation de 24 kW d'onduleurs
24 kW of inverter power
4 to 12 kW of daily power consumption
estimated fuel cost savings of $17,000 per year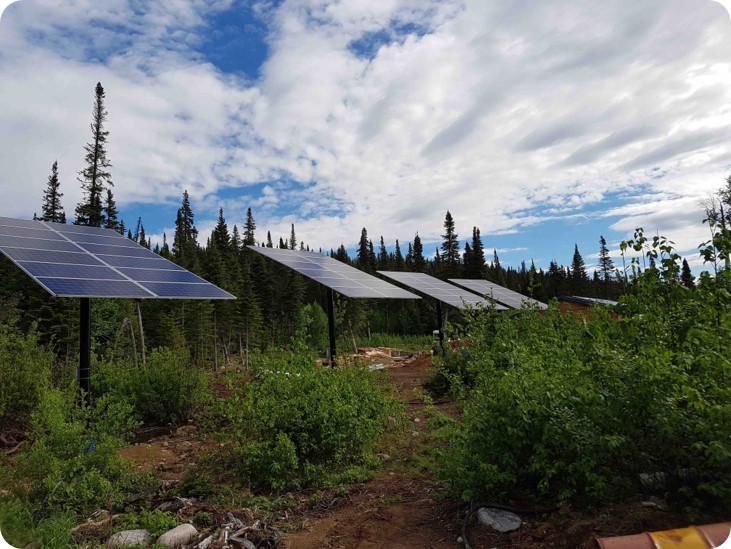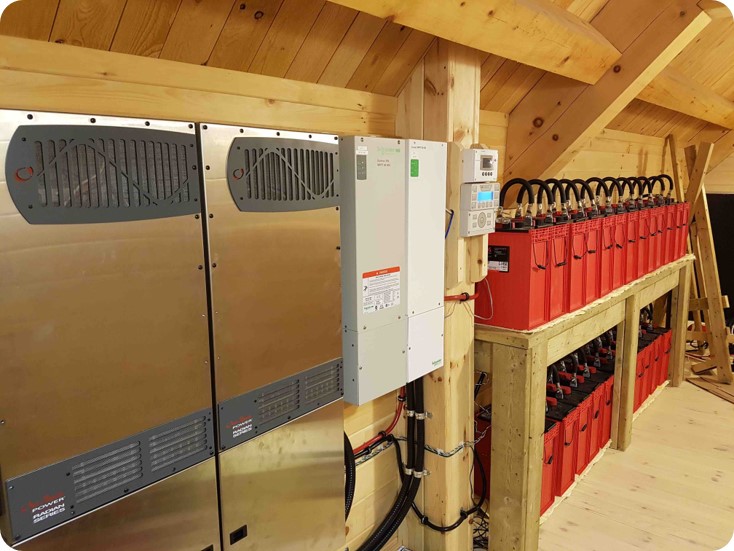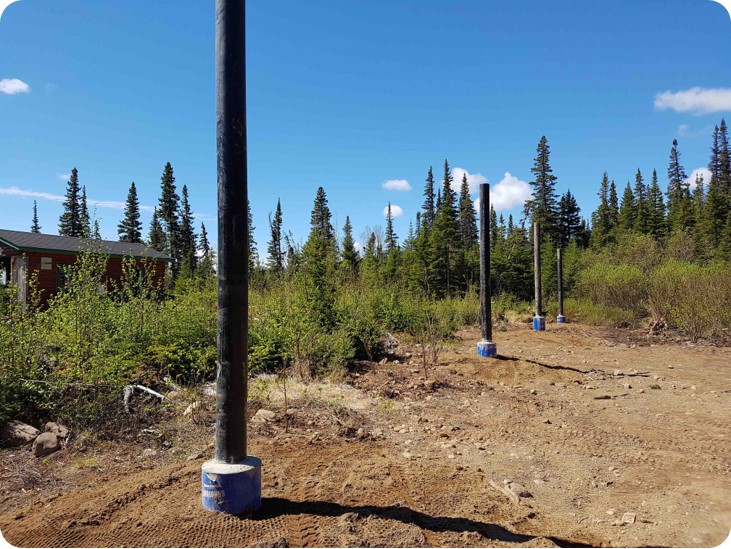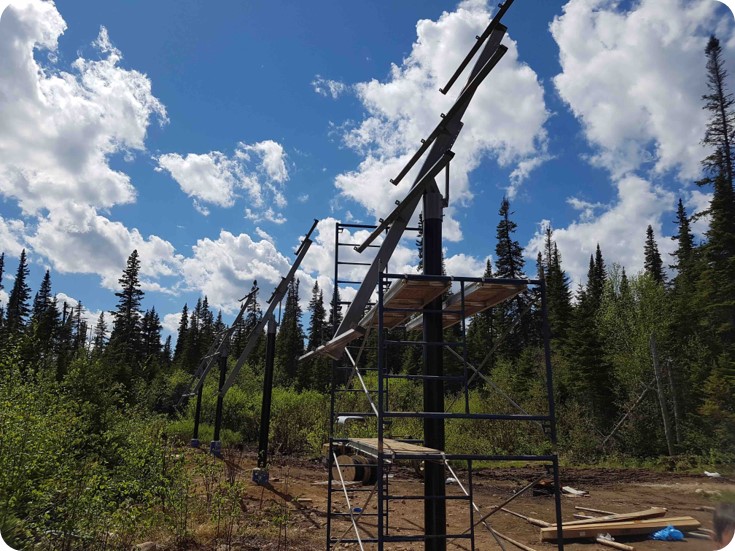 This type of project is usually located in remote areas that are difficult to access, subject to long periods of cold and isolation, and intense winds. The equipment is either transported by air or overland over very long distances. This involves planning and careful management of time and logistics.
Our systems are balanced to use the generator only near its rated capacity, powering installations and recharging the batteries in the most efficient and cost effective way. This maximizes fuel usage and reduces running time, noise and pollution.
.