QUIET, RELIABLE & ECO FRIENDLY
---
 The river offers the best energy potential compared to other renewable sources of energy. Providing constant energy 24 hours a day, Idénergie's river turbine can meet the electric needs of a residence by generating, at maximum capacity up to 12 kWh daily.
The reliability of the turbine offers a good alternative to gas generators. Engine noise, gasoline smells, round trips to gas stations, fuel expenses will be problems of the past.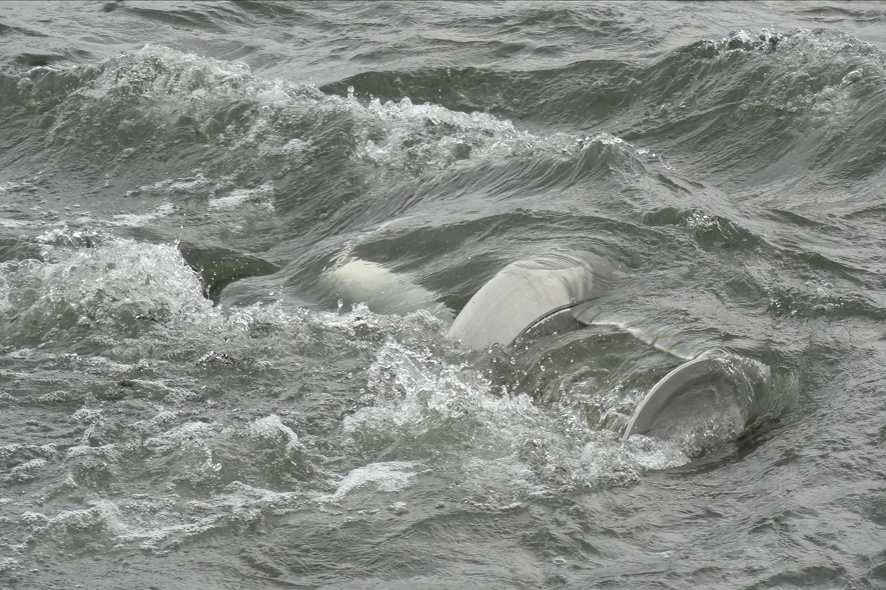 EASY INSTALLATION
---
The river turbine installation requires only three persons with little to no experience at all. No need for cranes, riverbed modifications or any costly civil works.
Inspired by IKEA, the equipment can be shipped anywhere in the world dismantled, in a box, and can be assembled on the river bank by simply using Allen keys.
Engineered to last
Using only quality robust components to withstand the test of time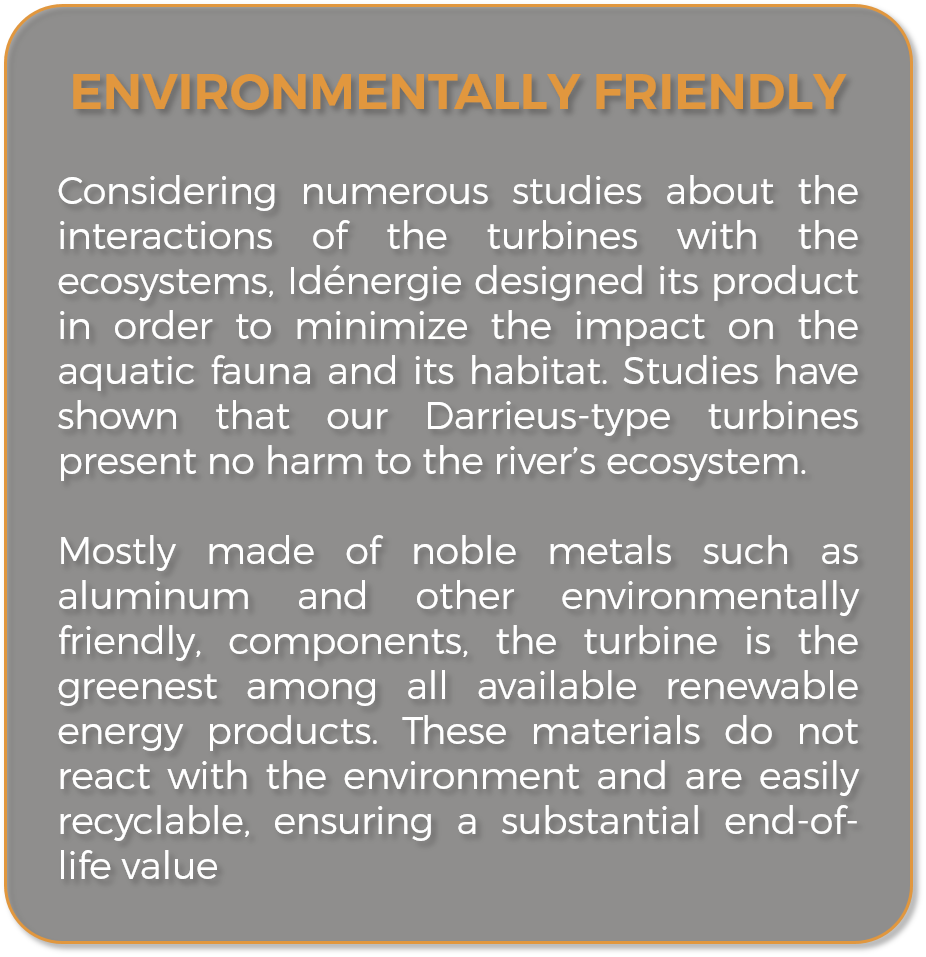 BREAKTHROUGH TECHNOLOGIES
---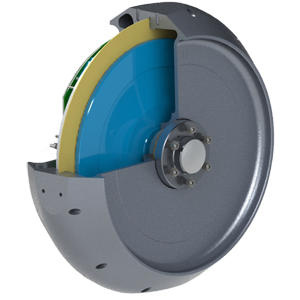 Waterproof generator technology
Idénergie has developed a new type of subwater electric generator technology, highly efficient at low velocities and completely sealed, thanks to its unique shaftless technology. Its waterproofness limits necessary maintenance and will ensure a long product life in any type of water.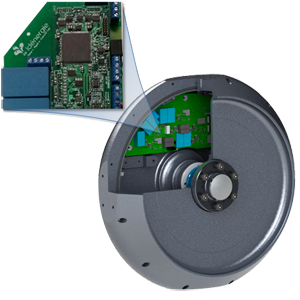 Embedded converter
An embedded variable speed drive located inside the generator housing allows the optimal conversion of electricity, control of the optimal rotational speed, auto start-up of the turbine, continuous power optimization, remote monitoring capabilities, emergency brake and more.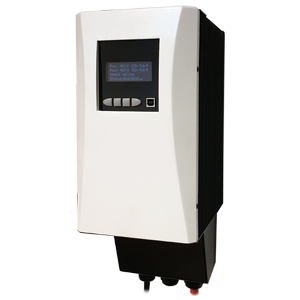 Bi-Directionnal Converter
Our bi-directional converter technology allows transportation of electricity at higher voltage over long distances without significant losses. It also give the possibility to connect multiple turbines, up to a total of 6 kW. The main screen provides information to monitor the turbine behaviors
Learn more about our technologies >